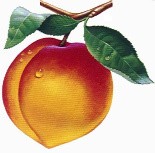 In Georgia, both progressive groups like Common Cause and conservative organizations like the Tea Party have joined hands to demand restrictions on the gifts that lobbyists can give to lawmakers.
Many in the legislature are considering a gift limit of $100 per gift, and others want to ban gifts outright. Polling shows that 72% of Georgians want to see gifts to lawmakers capped.
Under the watchful eyes of this new bipartisan reform movement, lobbyist gift spending has actually plummeted. While lobbyists spent a sizable sum on gifts in January 2013 — $240,000 — this is actually a 35% decline from January 2012.
This is evidence that an engaged public tackling the issue of corruption can make an impact even before it passes actual reform laws.
Click here to join our Take Back Democracy campaign to help stop the influence of money in our politics.