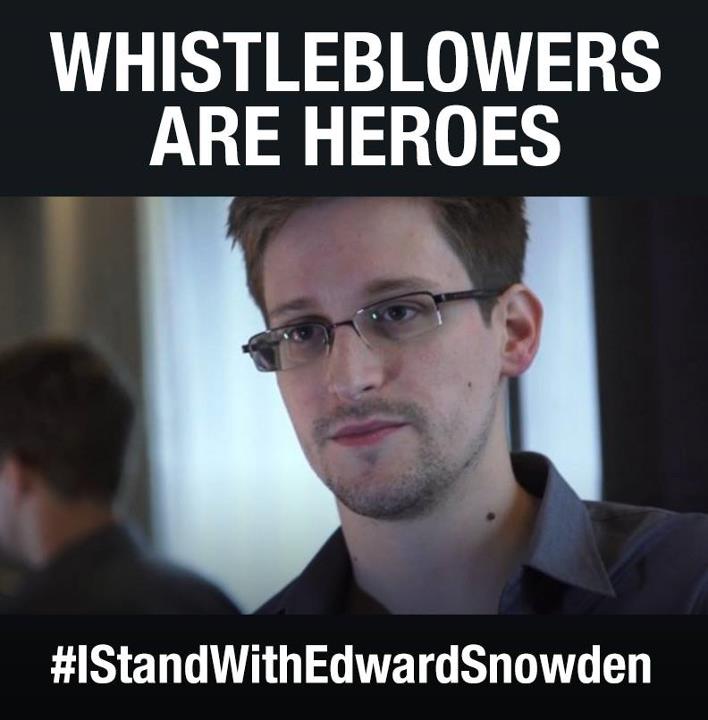 As news breaks that Edward Snowden has been charged with espionage and has left Hong Kong, the Progressive Change Campaign Committee is announcing today that we raised over $25,000 for this defense fund at SnowdenDefenseFund.com for his legal fees. This came from over 1,300 small dollar donations, with the average donation being around $22.
Edward Snowden is a whistleblower — he revealed that the Director of National Intelligence lied to Congress about whether the government was collecting millions of phone and Internet records from ordinary Americans. Lying to Congress is a crime, and this program is likely unconstitutional.
Glenn Greenwald, who broke the NSA spying story inAi??The GuardianAi??newspaper,explained Ai??toAi??MSNBC's Chris HayesAi??how Snowden's actions are not espionage:
GREENWALD: I think itai??i??s very surprising to accuse someone of espionage who hasnai??i??t worked for a foreign government, who didnai??i??t covertly pass information to an adversary [or] enemy of the United States, who didnai??i??t sell any top secret information […] Ai??[Snowden] simply went to newspapers, asked newspapers to very carefully vet the information to make sure that the only thing being published are things that informed his fellow citizens but doesnai??i??t harm national security. That is not espionage in any real sense of the word.
At the end of the day, this is about whether the people own their democracy. The people depend on Congress to represent us and exercise oversight. If a secret part of our government can break the law, lie to Congress, and spy on millions of ordinary Americans, than the people donai??i??t own their government.
Thatai??i??s why thousands of people are fighting back at SnowdenLegalFund.com. Click here to chip in a few dollars to defend Snowden.