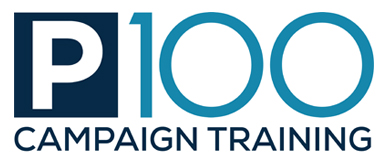 I do! Which is why earlier this year, I applied to be a member of the PCCC's inaugural P100 class. I was lucky enough to be accepted and my progressive finance training began.
My name is Lacey Connelly and I'm a new fellow here at the PCCC. We're working to train 100s of up-and-coming activists to work on progressive campaigns this cycle and I couldn't be more happy to pay my experience forward!
I attended the first P100 training in Chevy Chase, MD back in March. I learned so much about prepping and staffing call time, planning fundraising events, and putting together a fundraising media plan that I was confident enough to go to Kentucky and kick-start a fundraising operation for a new candidate for Congress. Now I'm working for the PCCC to recruit the next class of progressive campaign workers!
Our next training will be in Madison, WI on September 28th-29th and will focus on developing finance staff to work on competitive races in 2014.
You really should click here and apply!
We'll review all applications and the most qualified applicants will be contacted for a follow up interview. The 25 finalists will be notified three weeks prior to the training. Apply as soon as possible — the final deadline is September 2nd. After the training, the PCCC will work to place you on a progressive campaign so you can put your skills to use getting good peopleAi?? elected!
If you can't make the training in WI but want to hear more about future trainings, go ahead and apply; just click "Interested in Future Trainings."